IADT's fourth- annual fashion show!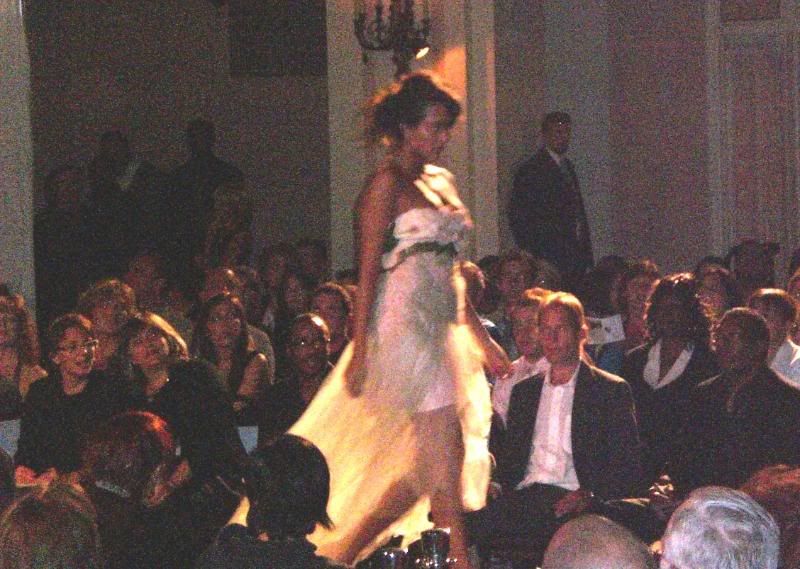 Overwhelming waves of style hit the stage as models strutted in garments created by student designers during the International Academy of Design and Technology's(IADT) fourth-annual fashion design show. The show accurately named, "Dream 4 2008" highlighted designs by more then 40 students dreaming to make an impression on the fashion industry.
The show, held in the Masonic Temple Crystal Ballroom on April 26th, provided students with an opportunity to display their progress since enrollment at IADT.
"This show is put on every year and it demonstrates how we have grown as students using all of the techniques and skills that we've learned," said Quinetta Lewis, student designer.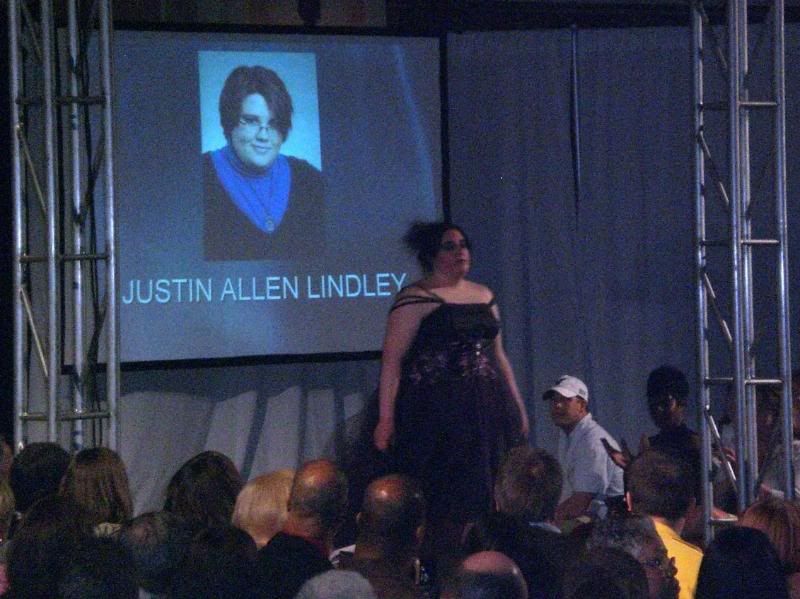 (Pictured: One student's unique dress design.)
Inside the ball room observers were delighted to see an abundance of seats surrounding a T-shaped runway complete with bright lights, a white backdrop and a projector devoted to a designers' name and photograph.The designers ranged from beginners to seniors. And although the setting didn't look much different from the past shows; the designers proved that four was the lucky number with their risqué choices and chic creations, as this year proved to be highly successful for many students.
(All pictures courtesy of Shaneia Caldwell and Detroit Chic, © 2008.)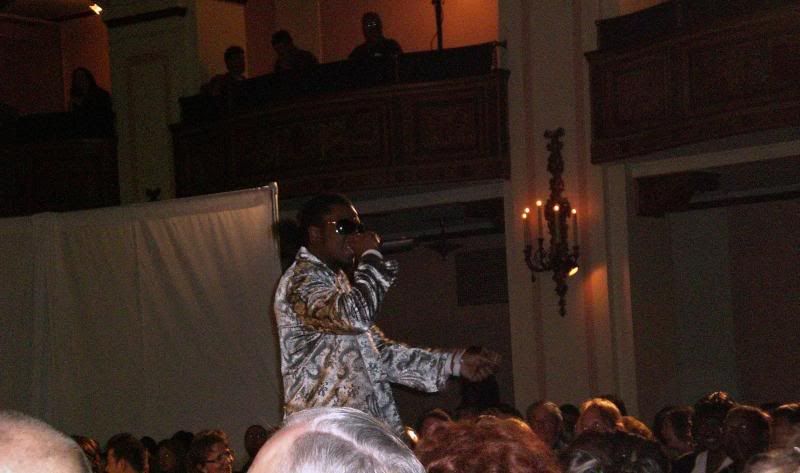 The list of scenes included Interior design, game design, green, "art to wear", men, "ready to wear", "after five", wedding dresses and "Red Dress". The designs were interspersed among poufs, prints, insane color, outerwear, whimsical accessories, and an exploration of various length dresses and silhouettes that can be worked into a year-round wardrobe.
(Pictured above: The show opened with a rap by Tony McCants.)
Designer DeAndre Owen carved out a nice niche for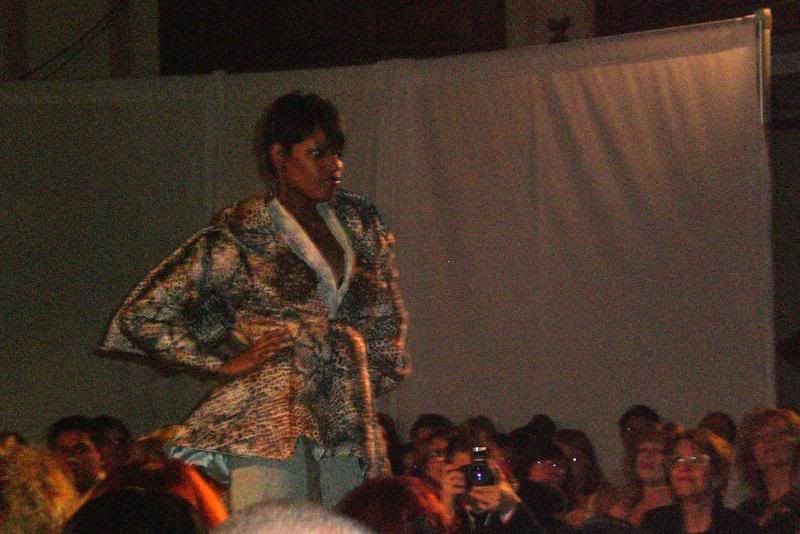 himself with a conservative menswear line. He pushed fashion to its limits by turning his back on the reality of being a student and taking his designs to a professional level. His smart tactic won him first place, which included a $1,000 scholarship, a certificate, and a scholastic flag of Fairchild books. In total, five students took home prizes.
For many including myself, show was a pleasure to watch and brought a dose of couture to the Metro- Detroit area.
(Pictured above: A model shows off outwear designed with a fun and outgoing fabric.)