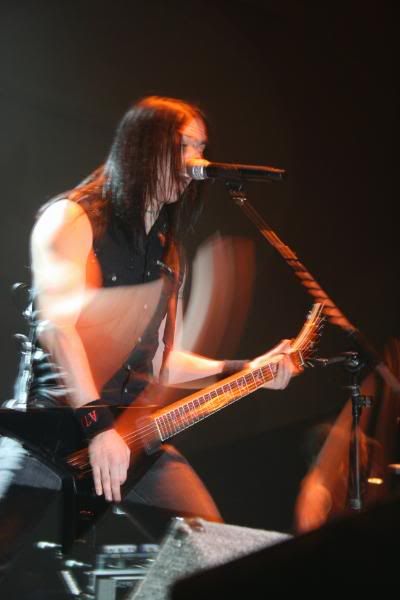 Though it comes horribly late, Detroit Chic's photos and coverage from Taste of Chaos 2008! First, I'll start by apologizing for how late the articles comes as Detroit Chic has a policy of bringing you the most comprehensive, quick and timely news on everything you would want to know, right in your own back yard! However, due to my own personal illness, this story arrives must later then anticipated. Which on that note, comes my own personal public heath announcement:
Even though it's in the low 70's lately and you want to enjoy all the wonderful happenings of summer, remember just because flu season is over does not mean we should nix the habits of preventing the spread of germs! Summer can bring a whole slew of unfriendly diseases including my own personal favorite (please note the sarcasm) mononucleosis, which consumes about 2 months of your life and makes you feel pretty much like
death!
The worst part is the best way to prevent these sorts of infections is simple! Even when partying and enjoying your summer be sure to wash your hands regularly, dress appropriate for the temperature and don't share utensils, drinking cups or even a delicious Wild Blue Beer. Stay safe, healthy and clean Detroit!
But enough about germs and sickness…without further hesitation the pictures, comments and all the goodies from the Rockstar Taste of Chaos 2008!
Housed on the GA Floor of Cobo Hall, eight amazing bands set out to stun people of all ages for the Rockstar Taste of Chaos Tour 2008 (TOC '08). Headliner Avenged Sevenfold put on thier best performance to date while Atreyu and Bullet for My Valentine put on shows that left fans speechless.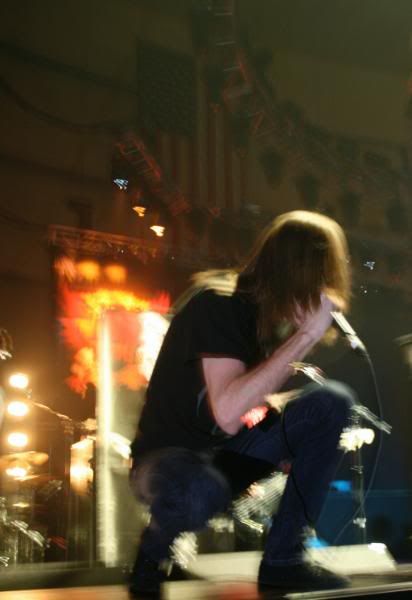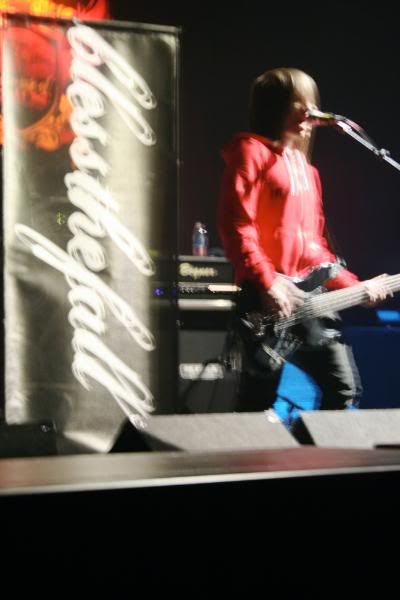 (Pictured above: blessthefall, a post-hardcore band from Phoenix,  performed songs of their latest album, His Last Walk)
(All images by Elizabeth DeRoo and Detroit Chic, courtesy of Rockstar Entertainment Inc., © 2008)
Lesser known bands Idiot Pilot and blessthefall wowed the crowd with success comparable to their well recognized counterparts. And the J Rock Revolution presented D'espairsRay, The Underneath, and MUCC – all while not my taste still seemed to win over fans.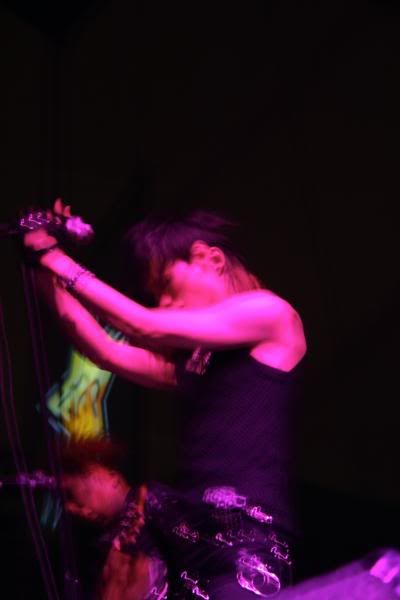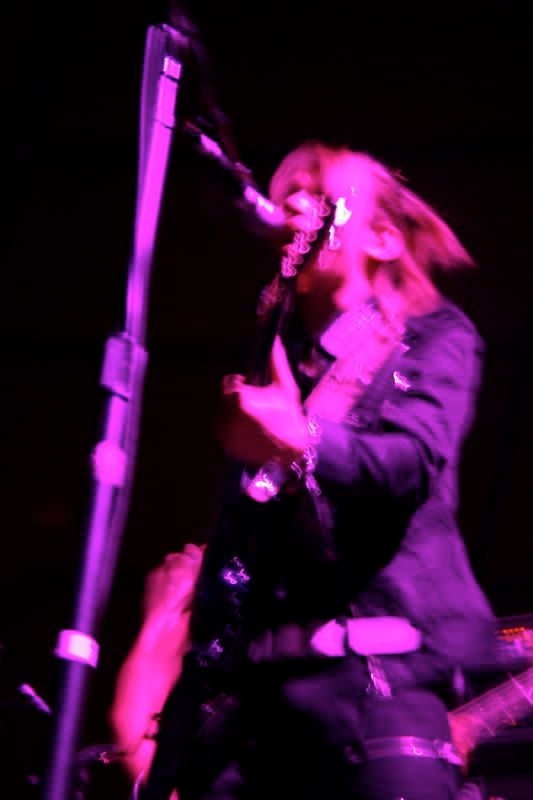 (Pictured: The Underneath, a Japanese Rock Band. Frontman and Vocalist, Taka blogged that Detroit's audience was " very very hot !")
Fans both young and old were more then amped to see their favorite bands live and created a mosh pit that was fierce.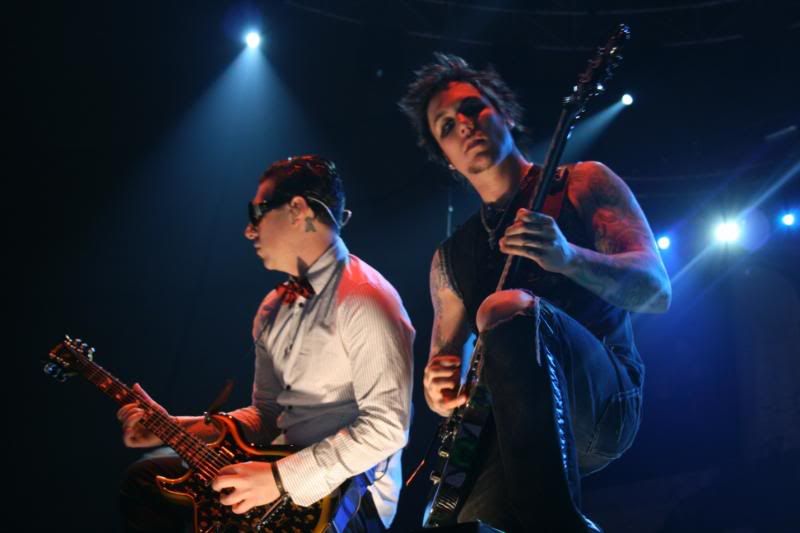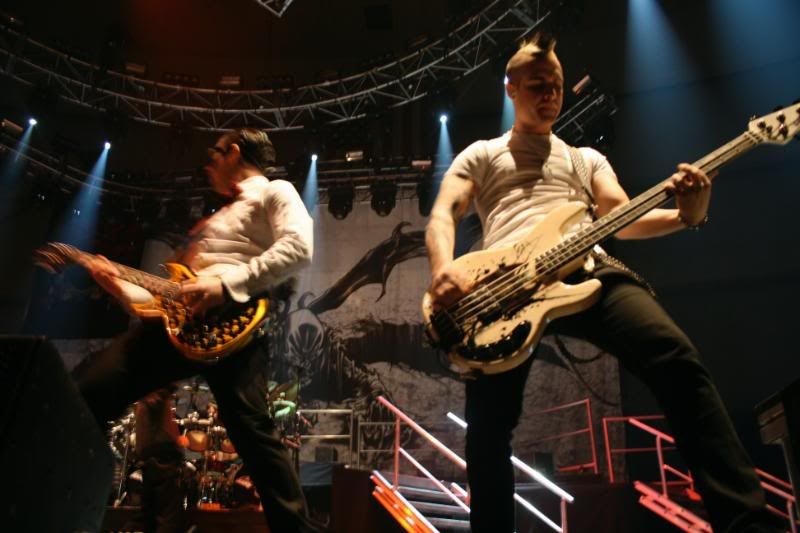 (Pictured above: Avenged Sevenfold's stunning performace following a fifteen minute intermission and countdown that had fans dying of anticipation.)
Avenged Sevenfold sent at least one fan to the hospital as security hoisted her from the crowd with what appeared to be a broken nose.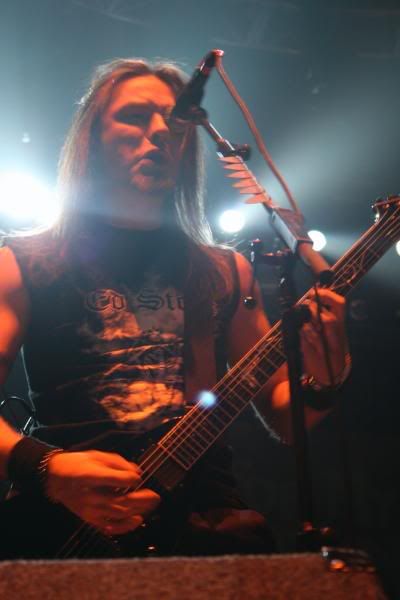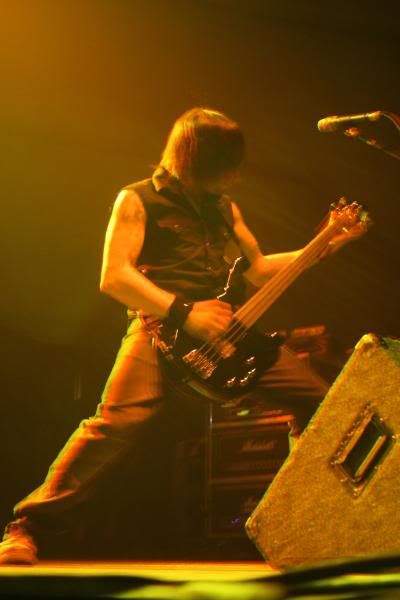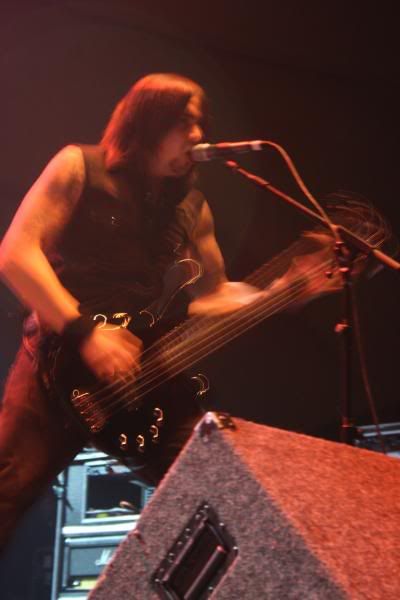 (Pictured: Bullet for My Valentine, a Wales based metalcore band released Scream Aim Fire this year debuting a #4 on the US charts and left fans wanting more during their apperace at TOC '08 in Detroit).
At least a dozen people were pulled from the crowd for crowd surfing and I even walked away with my own souvenir, a concussion, but all the while worth it.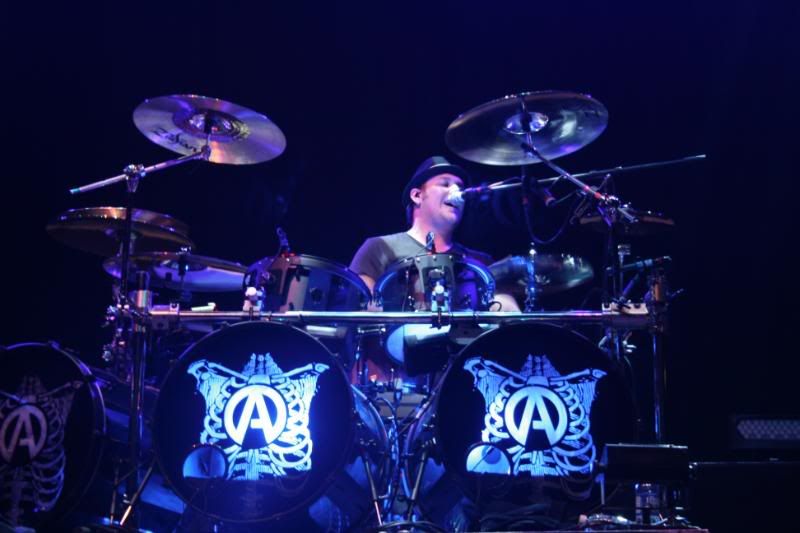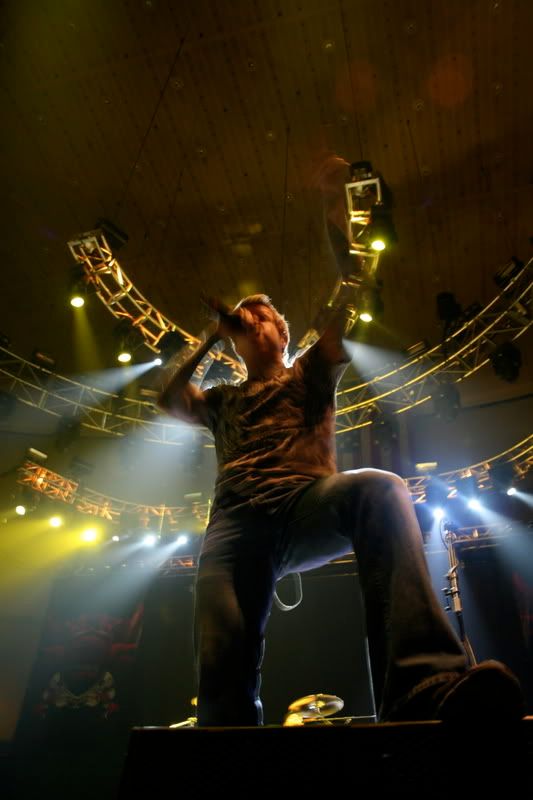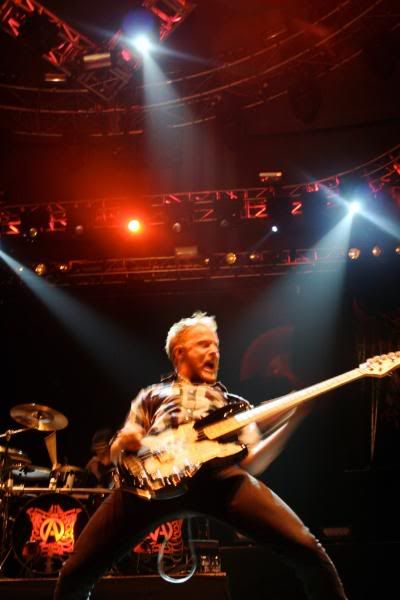 (Pictured: Atreyu's vocalist Alex Varkatzas, drummer and vocalist Brandon Saller and bassist, Marc McKnight)
At this point I would offer my own commentary but I believe Detroit Chic is all about it's members, so I leave this one up to our readers: offer your reviews, debate other members, and tell us about your experience and more-after all we want to hear from you! And if you like what you heard at Taste of Chaos, I urge you to check out The Band Wall for Detroit's own local talent and shows! Happy listening, Detroit!